Messiah's Hanukkah Message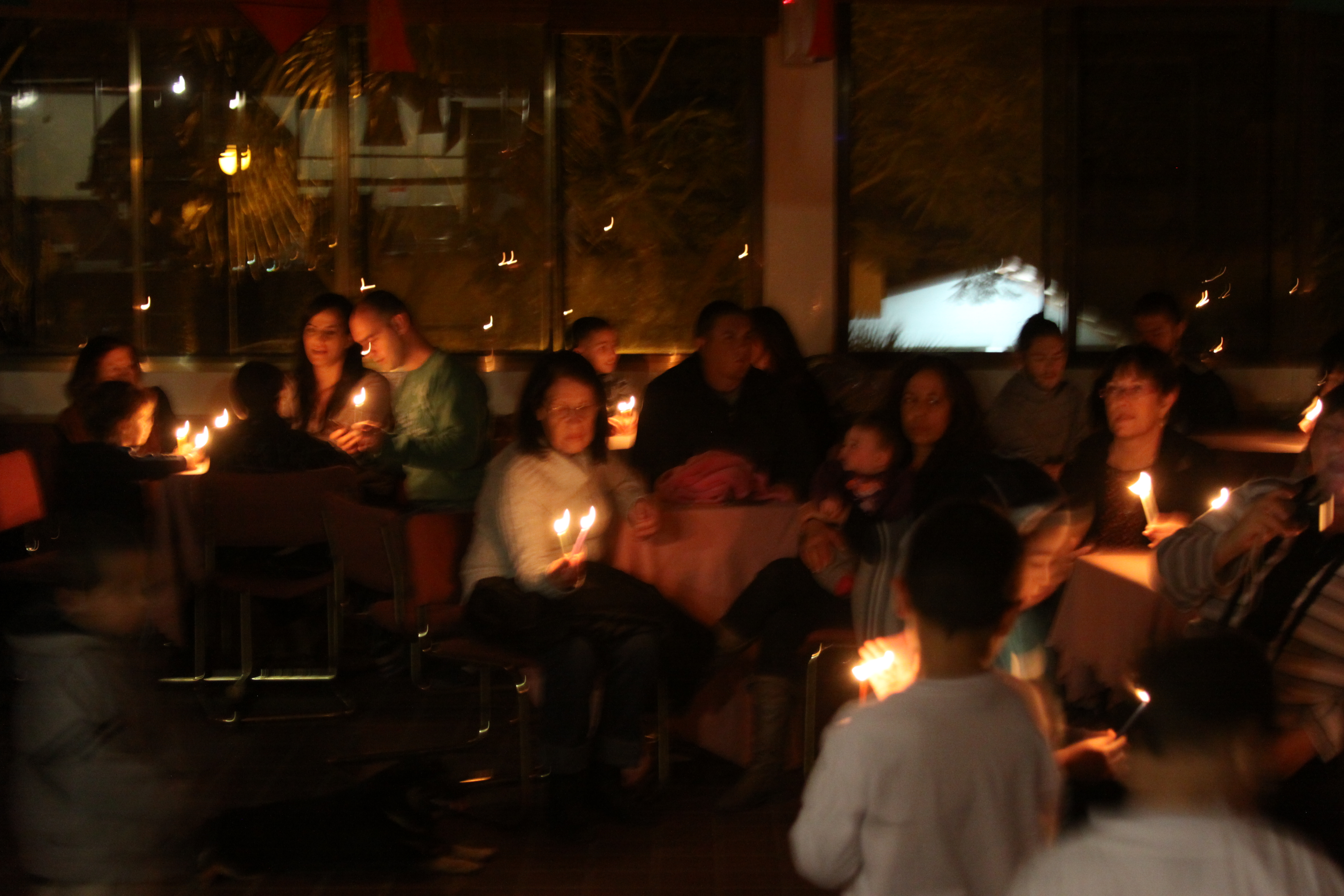 Study in Israel for a year and learn about things like Hanukkah which is never mentioned in the Jewish Scriptures. Maccabees (where Hanukkah is recorded) happened after the Jewish Scriptures were written.
But the Messiah celebrated Hanukkah. The New Testament records: John 10:22 "And it was at Jerusalem the feast of Dedication, [Hanukkah means dedication] and it was winter." There he walked in the temple and the Jewish people ask him " How long dost thou make us to doubt? If thou be the Messiah, tell us plainly." He answered them "I told you, and you believed not: the works that I do in my Father's name, they bear witness of me. But ye believe not, because ye are not of my sheep."
His Hanukkah message was: "My sheep hear my voice, and I know them, and they follow me: and I give unto them eternal life, and they shall never perish, neither shall any man pluck them out of my hand. My Father, which gave them me, is greater than all; and no man is able to pluck them out of my father's hand." John 10:27-29.
John chapter 10 is the story of the GOOD SHEPHERD. The Good Shepherd wants his sheep to have abundant life. He said he would give his life for his sheep. He said, "no man taketh it [his life] from me, but I lay it down of myself." His works were a witness to his words. He had just opened the eyes of a man born blind. No one has ever done a miracle like that. The Messiah's critics were compelled to confess, "never a man spake like this man." The Messiah truly cares about his sheep.
---
« Back to Blog