Looking Back: A Missed Flight
As we continue to consider how the Lord has provided over the years...
Drs. Leeland and Mary share an airline memory.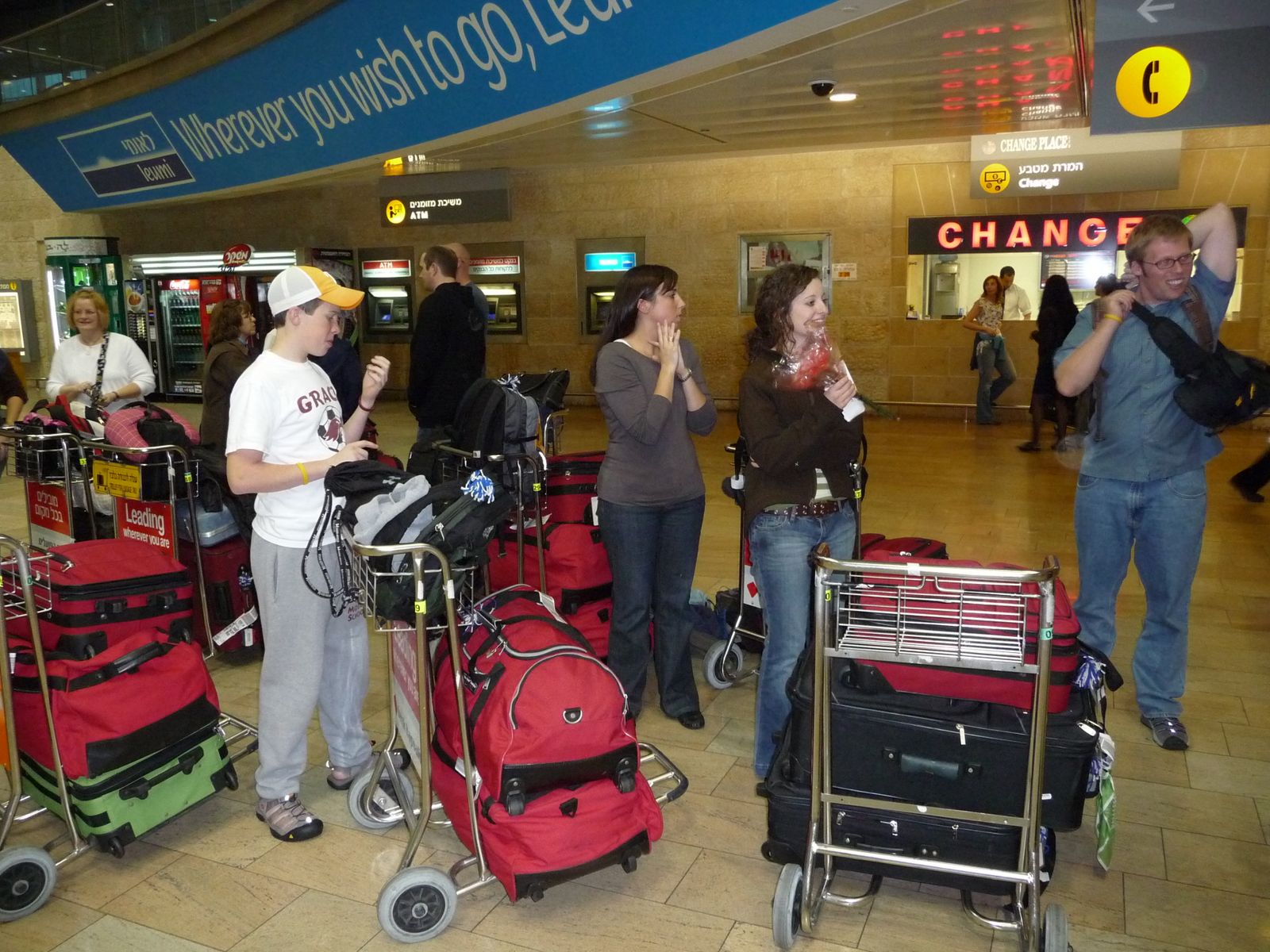 The kibbutz ordered a bus to take the Baptists to the airport to catch their 9:30 AM flights back home to the USA. It takes the bus two hours to get to the airport and at least an hour to get through security so we needed to leave by 4 AM.
Leeland: The bus had not arrived by 5 AM, but the kibbutz people assured us it was coming. At 6 AM. the bus had still not arrived and the students started praying in small groups. A call to the bus company revealed the problem. "4 AM ! We thought you said 4 PM!" The kibbutz said, "We will find a local bus to take you to the airport."
We called the airport and told them that our 49 students were going to be late for our flight. They said to come anyway and they would put us on another airplane that was going to Paris. We were told that when we arrived in Paris we will need to fly to Amsterdam to catch the original flight on which we were scheduled. We all got on the plane to Paris and left one hour late. As we were sitting down, the announcer gave the flight number to Paris and stated that the plane would then continue to New York.
We asked the stewardess, "Why can't we stay on this airplane since it is going on to New York?"
She said "No. No. We are always full from Paris to New York but we will radio ahead and find out."
They came back later to say that there were 51 seats available to NY but our luggage was checked only to Paris. We could stay on the plane but someone had to go down and identify the luggage so that it could arrive at the correct destination. Only one person was allowed to do this – it had to be Leeland.
We got to New York before our original flight that went through Amsterdam. Praise the Lord!
« Back to Blog